Weekly Kids Activities Newsletter:
8 "minimal equipment needed" simple kids activities
Hi. It's Sumari from EasyHealthyKids.com.
This week, the focus is on simple.
Do these activities with whatever you have on hand.
Just make sure to always stock baking soda and vinegar, dried beans and straws, and you have even more options.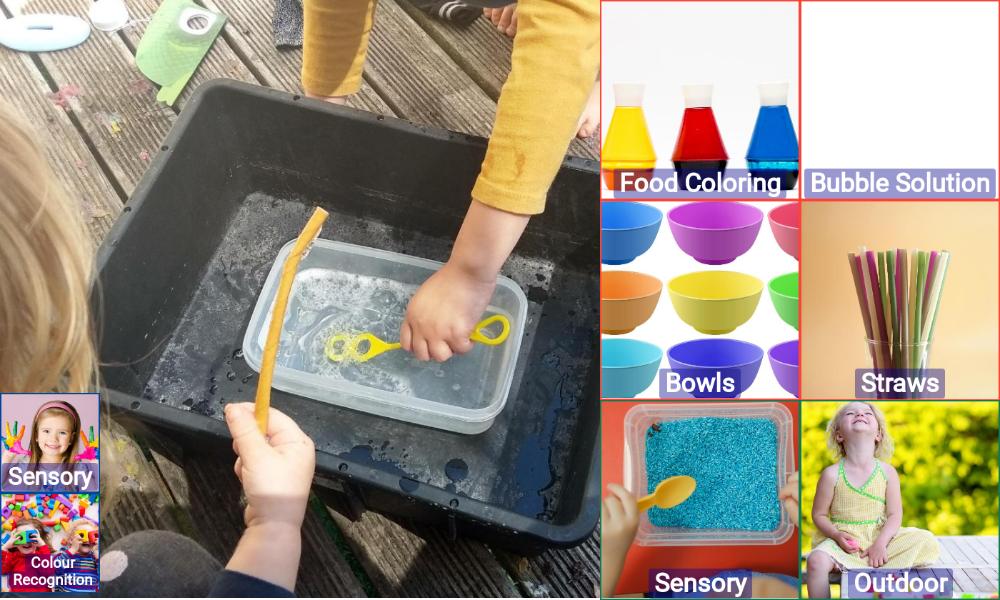 "Let's see how big a bubble you can blow with this straw and bubble solution!". "See how mummy blows bubbles". My kids were shrieking with delight during this bubble play. Bubbles are fun!
I like this activity because it is so simple, requiring only a few basic supplies and you can make your own bubble solution. Older kids can blow the bubbles themselves and younger kids can play with the bubbles as you blow. Just add bubble solution to a bowl, add food coloring and blow away, letting your kids play.
> Read More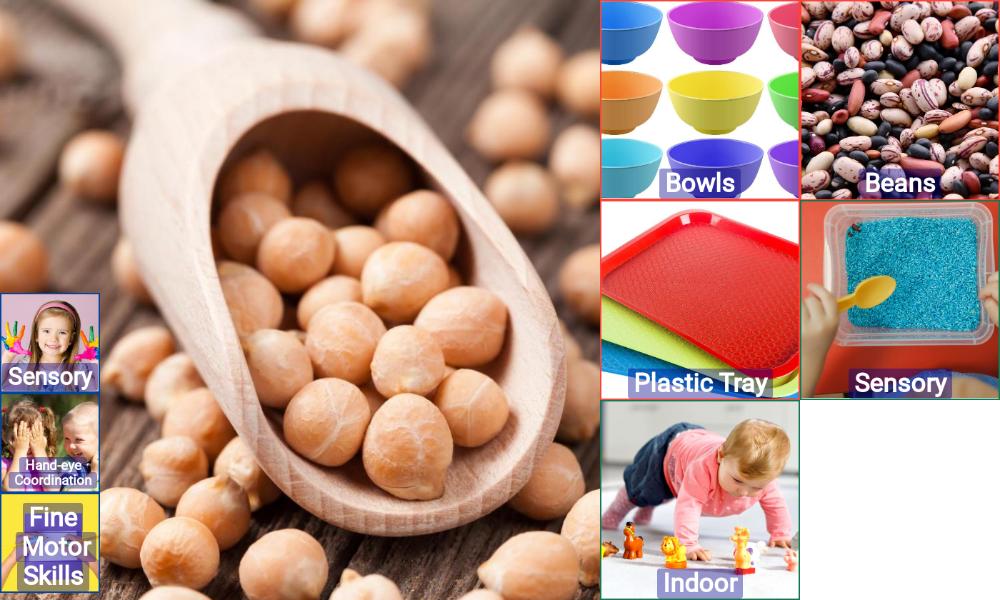 Dried beans is a sensory delight to play with, and one my kids love playing with over and over again.
I like this activity because it is simple and inexpensive and you can use different types of beans or a combination of dry beans for your kids to play with. You just need some beans, a big bowl, a sensory tub, scoops and a few smaller containers to play. Your kids can scoop and pour their hearts out.
> Read More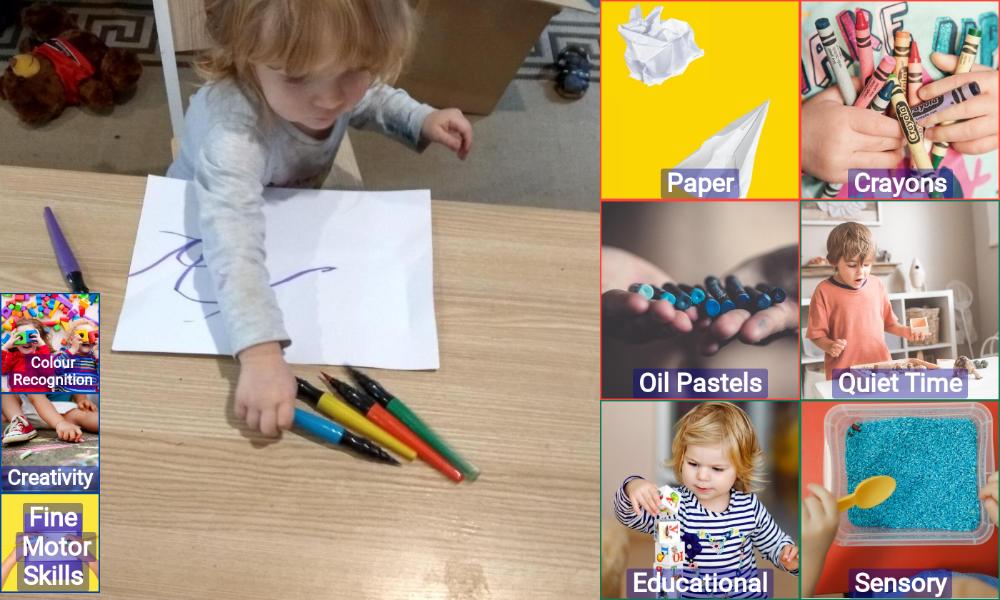 Lalalala dadadada di-di-di. "Listen to the music, and draw what it makes you feel.", you tell your kids while they concentrate on their paintings.
This activity takes art to a higher level by letting the kids listen to music first, then drawing what the music makes them feel. It's a simple activity where you only need art supplies and paper with no setup. Because it is so simple, you can do this activity with your kids tonight.
> Read More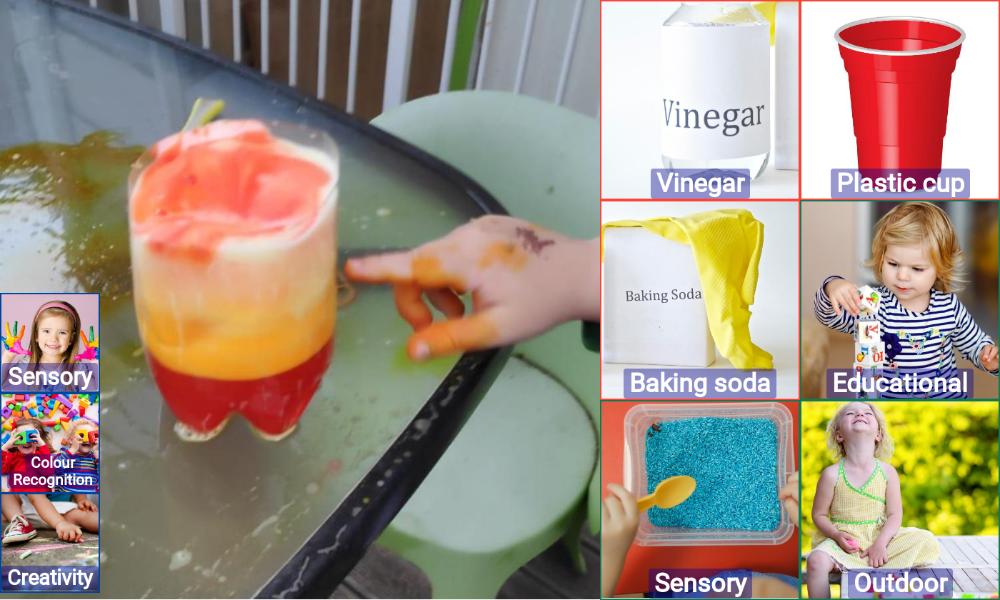 Explode. Color change. Wow! "Let's do it again, mommy", my kids said as they watched the magic of the color changing volcano unfold.
Most kids have seen and participated in traditional volcano eruption kids activities but most haven't seen a color changing volcano activity. It's so easy to take two colors and let the volcano change to the mixed colors.
> Read More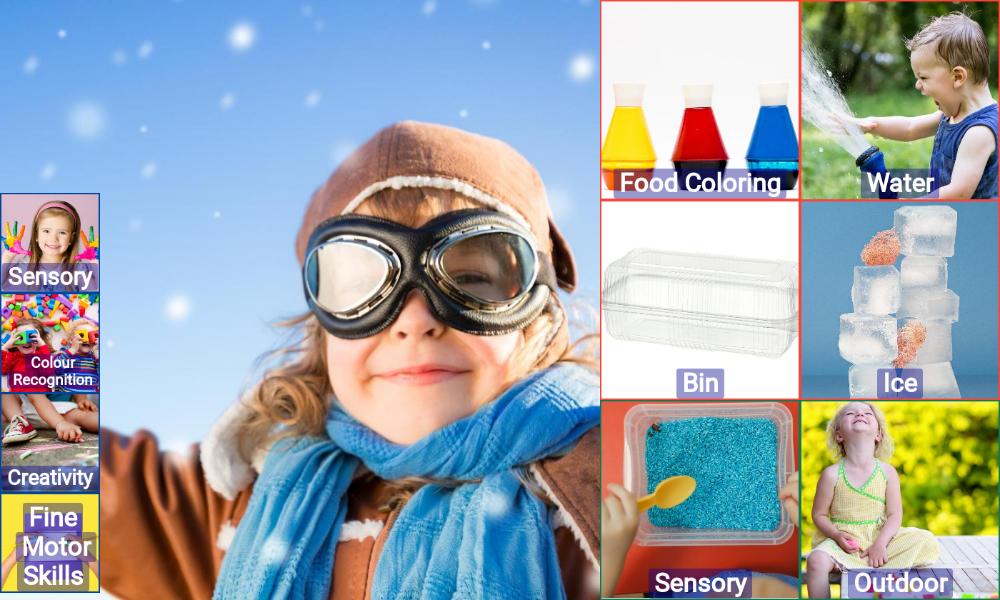 "Focus. Let's transfer some ice!"
Ice is fun to play with for kids and it's something everyone has in the house. This activity is great for the summer or warmer weather because one bin is filled with water and the other bin is filled with ice. You fill the bins and kids use tools to transfer the ice into the water.
> Read More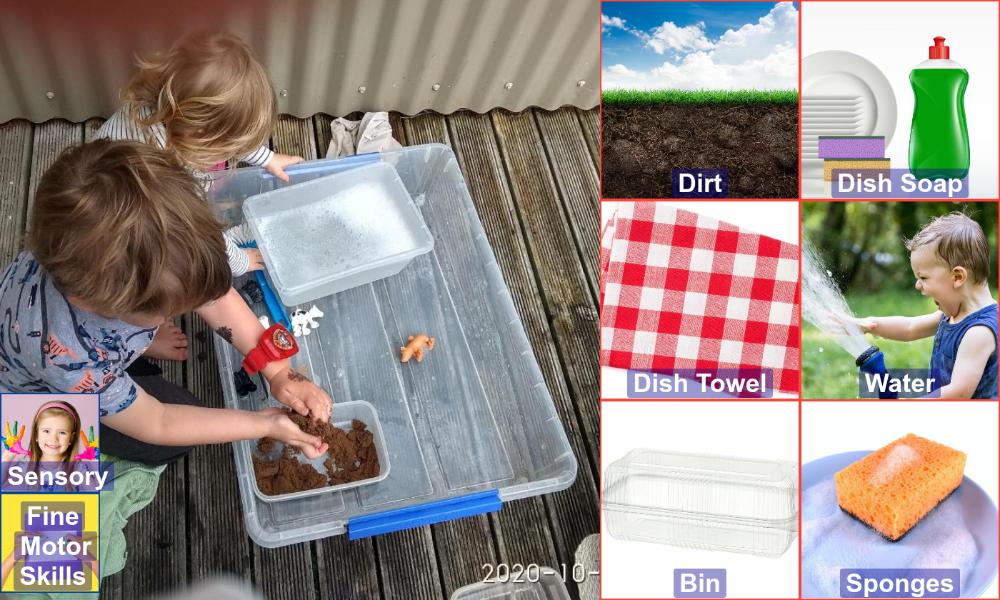 "Dirty, dirty animals. Let's wash you"

- my son, aged almost 4 (who loves washing things, except himself).
My kids enjoy playing with water and dirt so this activity will keep them busy for a while. You just need dirt, animal figurines, soapy water and washing tools for your kids to play. They can dip the animals into the dirt and then wash them in the soapy water.
> Read More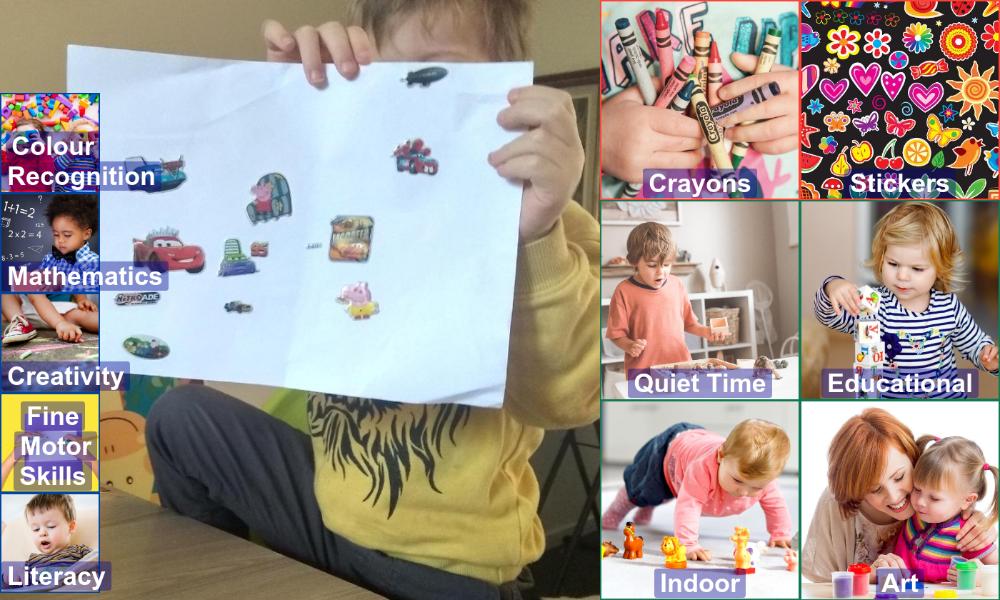 Give your kids a container filled with stickers of their favorite cartoon characters, fun shapes and images, and it's sure to entertain them for a while.
Stickers are great for practicing fine motor skills and creativity. You can buy different types and shapes of stickers for kids to play with. Add crayons or markers for drawing and they are ready for quiet time.
> Read More
Do you have any great recipes or fun activities that you want to share? Let me know by replying to this email.
Talk to you next week.
Sumari
P.S. If you try any of these activities or recipes, let me know! I'd love to hear how you found them.
Also, feel free to share this newsletter with your friends and family.