Sensory Activity For Kids:
Ice transfer sensory bin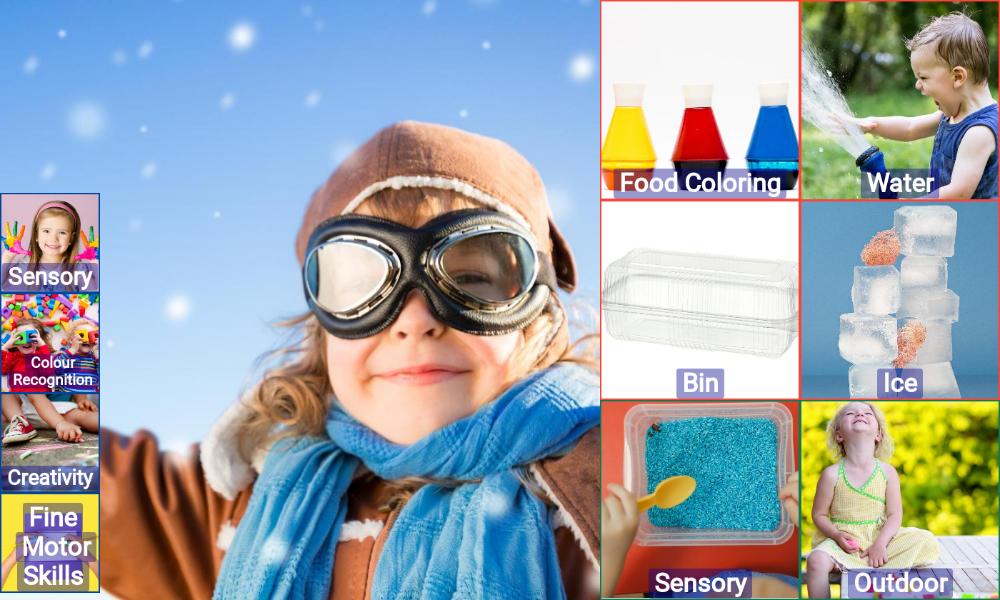 Focus. Let's transfer some ice!
Ice is fun to play with for kids and it's something everyone has in the house. This activity is great for the summer or warmer weather because one bin is filled with water and the other bin is filled with ice. You fill the bins and kids use tools to transfer the ice into the water.
This activity is inspired by ideas from Ice transfer sensory bin.
This activity is great to teach your kids:
Step 2
Take one bin and fill it with ice
Step 3
Take a smaller bin and fill it with colored water
Step 4
Set the activity up outside and invite your kids to play