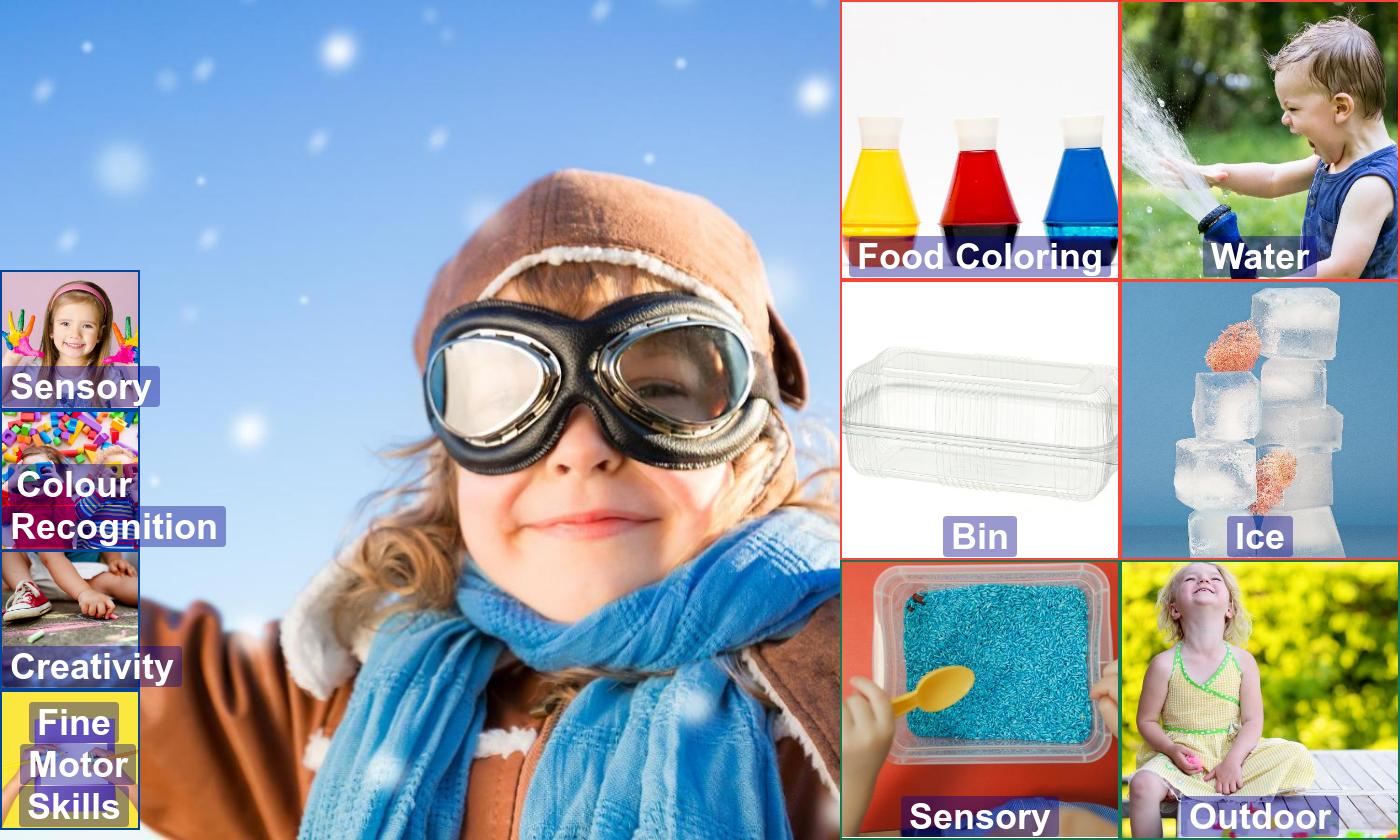 Focus. Let's transfer some ice!
Ice is fun to play with for kids and it's something everyone has in the house. This activity is great for the summer or warmer weather because one bin is filled with water and the other bin is filled with ice. You fill the bins and kids use tools to transfer the ice into the water.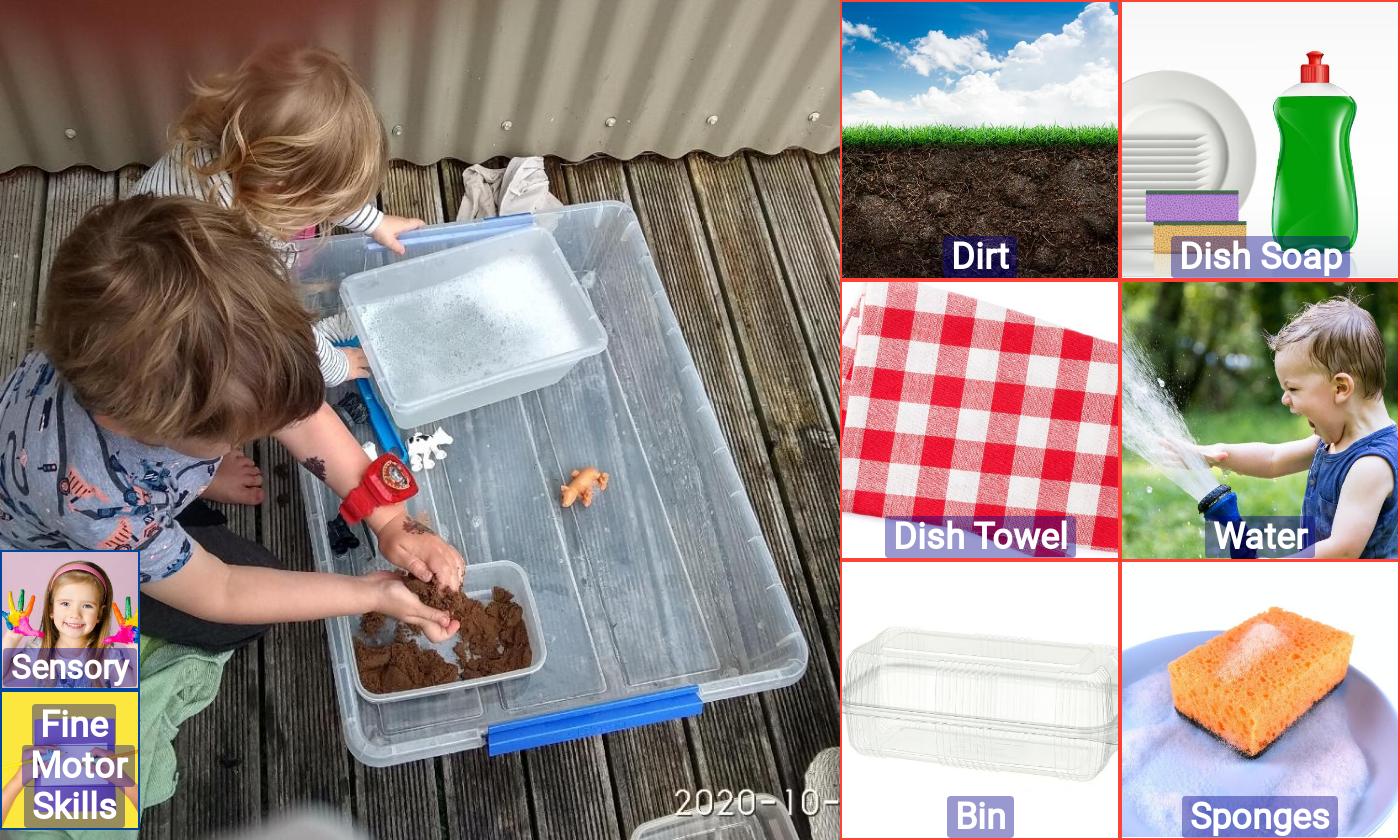 "Dirty, dirty animals. Let's wash you" - my son, aged almost 4 (who loves washing things).
My kids enjoy playing with water and dirt so this activity will keep them busy for a while. You just need dirt, animal figurines, soapy water and washing tools for your kids to play. They can dip the animals into the dirt and then wash them in the soapy water.