Indoor Activity For Kids:
Paper plate rhyming memory game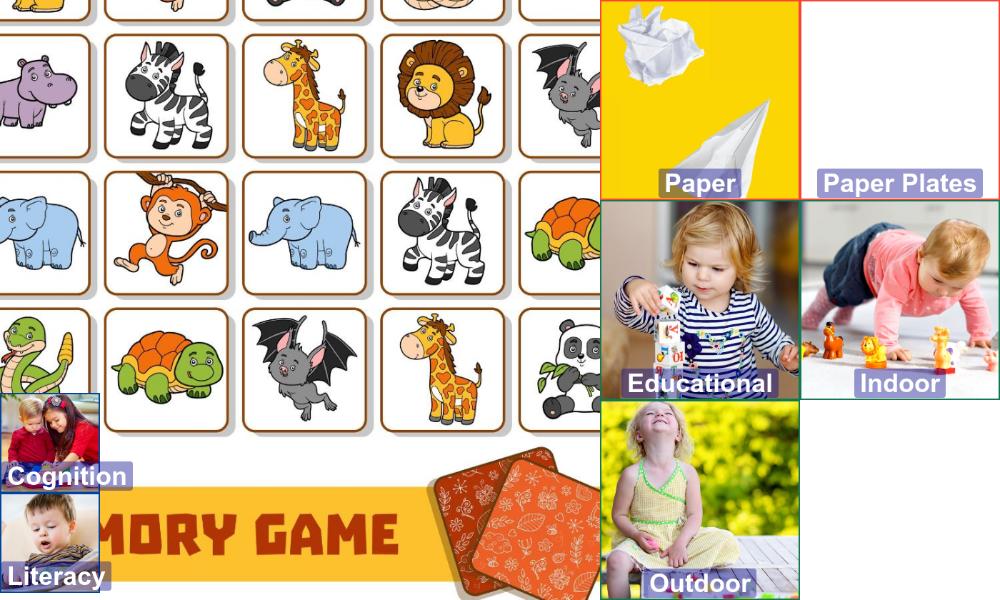 At first I thought this activity is a bit complicated for younger kids but it's actually great for introducing them to rhyming in a fun way. The pictures are bright and colorful and will be a delight to turn around. This activity also includes a beautiful printout.
This activity is inspired by ideas from Paper plate rhyming memory game.
This activity is great to teach your kids:
Cognitive activities is educational play and is vital for your toddler's cognitive development – that is, your child's ability to think, understand, communicate, make memories, imagine and work out what might happen next.
Literacy includes reading, writing, and speaking. It is the basis of any child's learning.
Literacy skills can be taught from baby age with playful games and activities, and continues to be taught at school age where literacy instruction is more formal than just play.
Step 1
Print out the printables.
Step 2
Stick the printables to a paper plate each.
Cut out the printables and stick one to the back of a paper plate.
Step 3
Show your kids how to play .
The paper plates match when they rhyme. It's a good way to teach your kids rhyming.