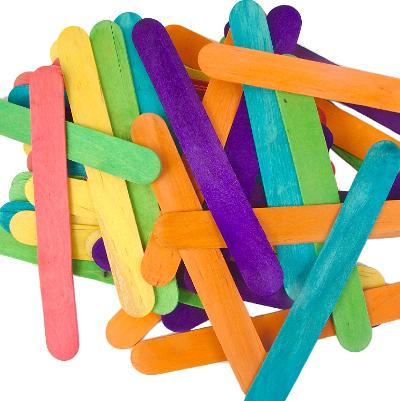 Popsicle sticks are craft sticks that come in different colors and sizes. You can get small, large and colored popsicle sticks.
Popsicle sticks are another great and handy play material to have on hand. You can do so much with Popsicle sticks and it is fun to have some in different colors.
This is a collection of our favorite popsicle stick activities. Keep a bag of popsicle sticks on hand for quick and easy kids activities.