Art Activity For Kids:
Frozen paint art activity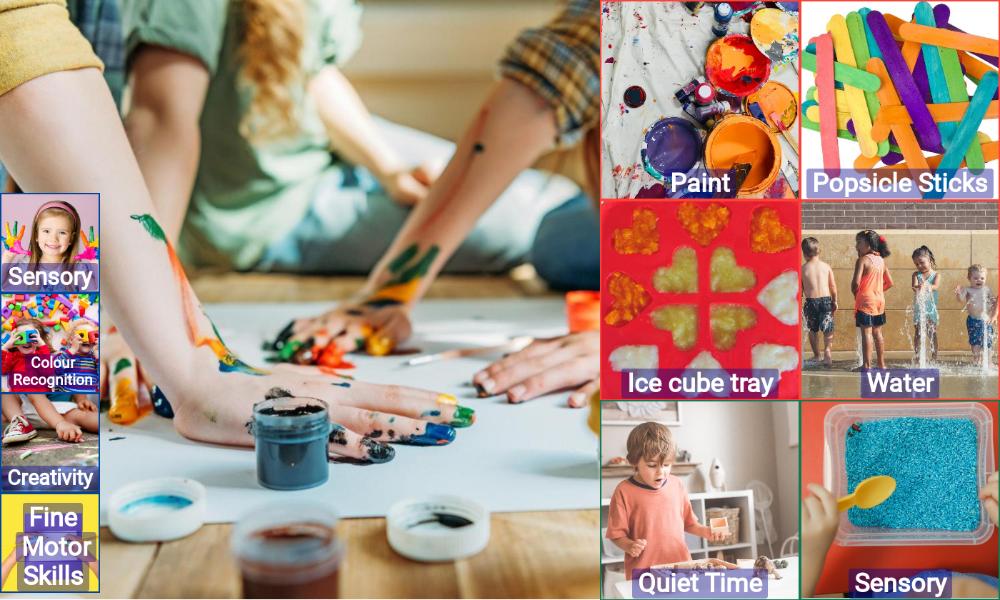 This frozen paint art and sensory activity is so simple and it makes painting interesting again. Depending on the temperature of the weather it will be a different experience. In warmer weather it will be quicker to melt and in colder temperatures it will be slower to melt. But either way it will be fun to paint with frozen ice and can go together with a frozen theme.
This activity is inspired by ideas from Frozen paint art activity.
This activity is great to teach your kids:
Step 2
Fill half of each ice cube tray with paint. Top it up with water. Stir the mixture. Add a popsicle stick and freeze the mixture. You can cover it with foil before adding the popsicle sticks if that makes it easier.
"

Need an easy art activity? Try making some frozen paint! A fun and simple way to do process art with toddlers and preschoolers. A great indoor art activity!

―

Read More At busytoddler.com