Art Activity For Kids:
Painting with water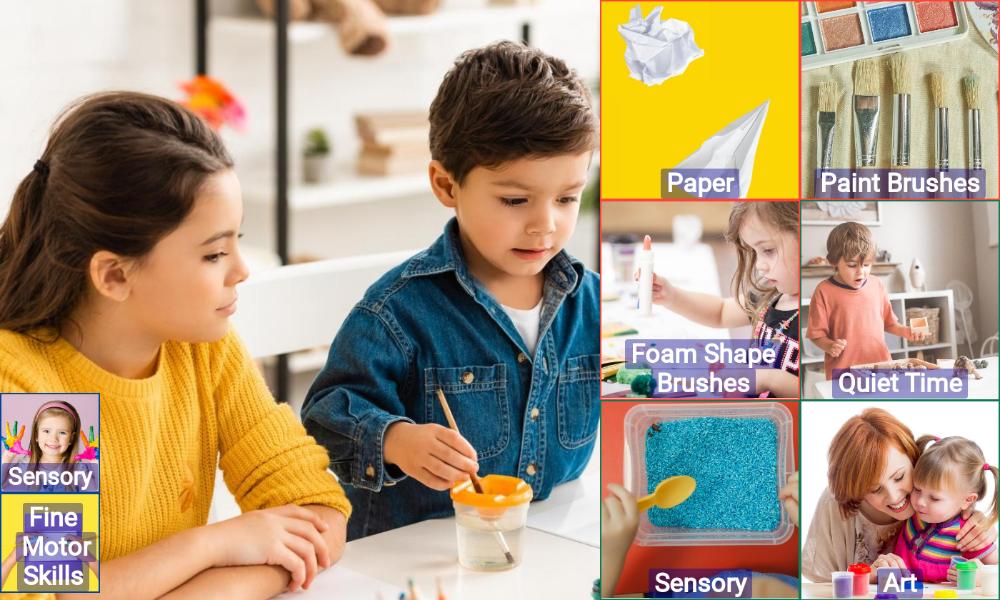 My kids love playing with water and painting. This activity combines both - painting with water.
You just need colored paper, paint brushes and water for your kids to paint with water.
This activity is inspired by ideas from Painting with water.
This activity is great to teach your kids:
Fine motor skills involve movement of the smaller muscle groups in your child's hands, fingers, and wrists.
Developing fine motor skills will help your child to write and prepares her for school. But it will also help your children with everyday tasks like eating, and dressing themselves.
Sensory play is play that involves all the senses - taste, sound, sight, touch and smell. Sensory play is very beneficial to children. Research shows that sensory play builds nerve connections in the brain's pathways, which lead to the child's ability to complete more complex learning tasks. Sensory play is also very relaxing and rejuvenating to children.
Step 1
Gather your colored paper, bowl and paint brushes
Step 2
Half fill the bowl with water
Step 3
Put a few pieces of colored paper down on the table
Step 4
Add the paint brushes and bowl of water to the table with the paper
Step 5
Show your kids how to paint with water on the colored water
"

Water play is a fun, sensory activity that your toddler will enjoy for awhile! The best part about it is that it leaves no mess!

―

Read More At teachinglittles.com