Indoor Activity For Kids:
Alphabet tracing worksheets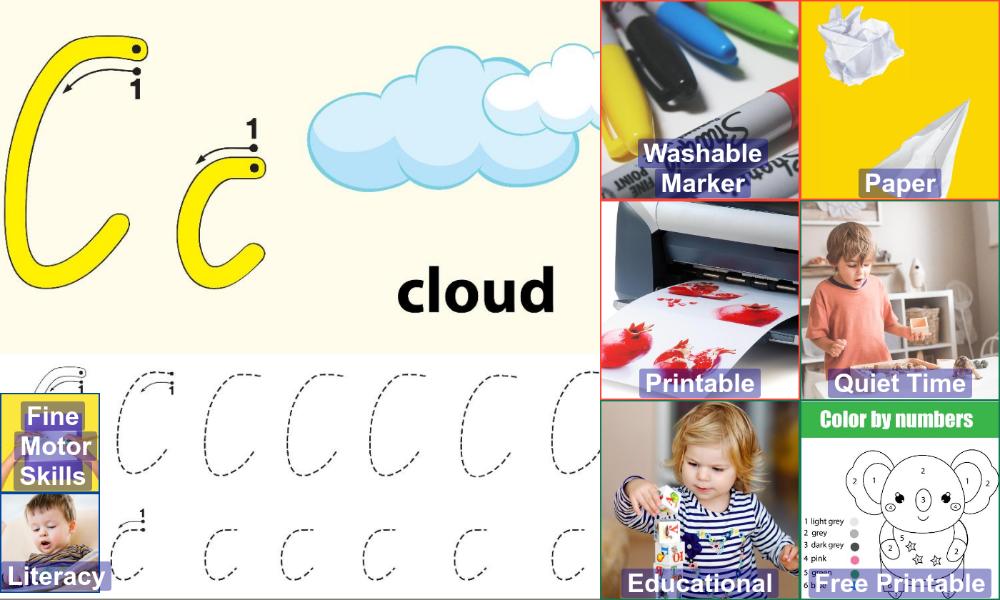 These tracing worksheets are great for teaching kids the alphabet and for some handwriting practice. Laminate them for durability so kids can play with them again and again.
This activity is inspired by ideas from Alphabet tracing worksheets.
This activity is great to teach your kids:
Fine motor skills involve movement of the smaller muscle groups in your child's hands, fingers, and wrists.
Developing fine motor skills will help your child to write and prepares her for school. But it will also help your children with everyday tasks like eating, and dressing themselves.
Literacy includes reading, writing, and speaking. It is the basis of any child's learning.
Literacy skills can be taught from baby age with playful games and activities, and continues to be taught at school age where literacy instruction is more formal than just play.
Step 1
Print out and optionally laminate the printable
Step 2
Show your kids how to trace the alphabet with the marker
"

You can either let them trace with pencil, or laminate and use with a dry-erase marker for multiple uses. I think both are beneficial, just to get used to the feel of different writing instruments.

―

Read More At www.confessionsofahomeschooler.com