Indoor Activity For Kids:
ABC paper chains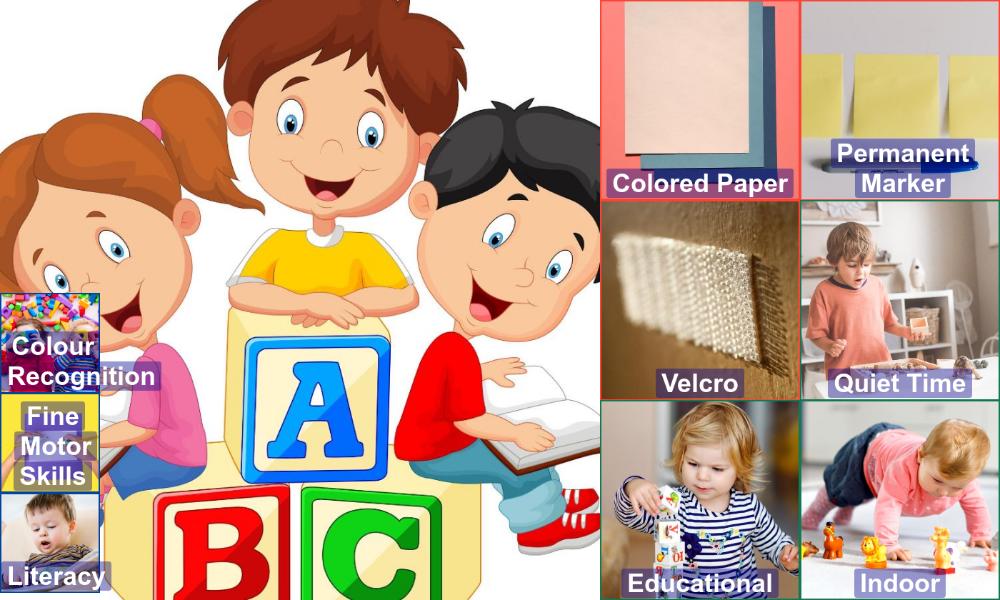 You only need colored paper, a marker and Velcro to make awesome abc paper chains where kids can learn the alphabet and form words with the chains. They can also go crazy and chain together random letters just for fun.
This activity is inspired by ideas from ABC paper chains.
This activity is great to teach your kids:
Fine motor skills involve movement of the smaller muscle groups in your child's hands, fingers, and wrists.
Developing fine motor skills will help your child to write and prepares her for school. But it will also help your children with everyday tasks like eating, and dressing themselves.
Literacy includes reading, writing, and speaking. It is the basis of any child's learning.
Literacy skills can be taught from baby age with playful games and activities, and continues to be taught at school age where literacy instruction is more formal than just play.
Colour recognition activities helps children get to know the different colors and color blending and matching.
"

I used green and blue paper to make the alphabet paper chain, and alternated them blue, green, blue. This way, if he was stuck on a letter he could at least recognize which color it should be, limiting his choices to help him find the right one

―

Read More At handsonaswegrow.com