Sensory Activity For Kids:
Taste safe moonsand recipe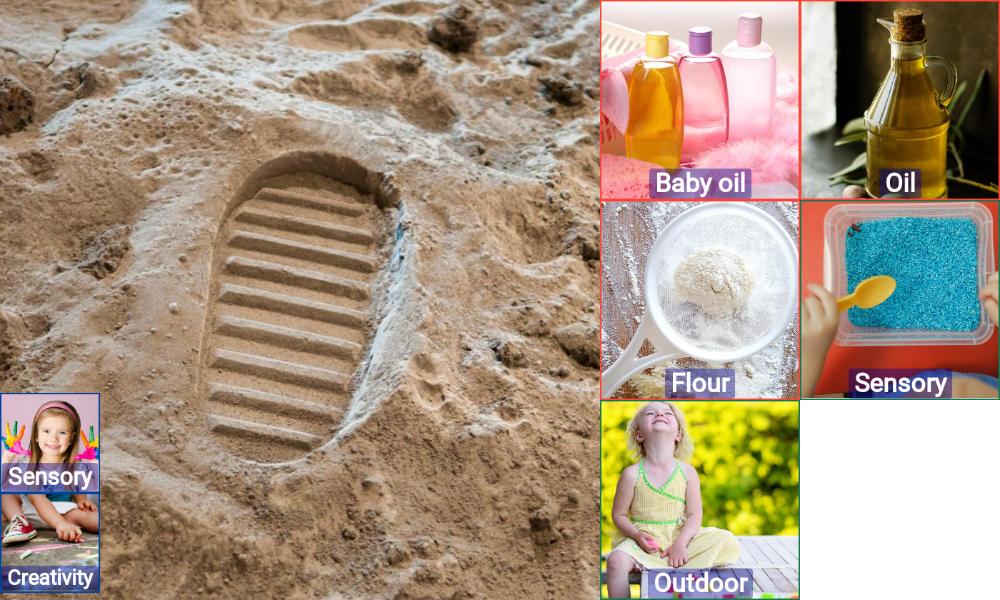 Moonsand is great to play with and so easy to make.
You can either make it with baby oil, coconut oil or other oil.
It is a bit messy so I suggest you play with it outside, inside on a table cloth or (like we do) in a little pop-up swimming pool.
This activity is inspired by ideas from Taste safe moonsand recipe.
This activity is great to teach your kids:
Creative activities help children express themselves and create something from nothing, explore materials and activities and use their imagination.
Sensory play is play that involves all the senses - taste, sound, sight, touch and smell. Sensory play is very beneficial to children. Research shows that sensory play builds nerve connections in the brain's pathways, which lead to the child's ability to complete more complex learning tasks. Sensory play is also very relaxing and rejuvenating to children.
Step 1
Make the moonsand.
Mix 1/4 cup baby oil for every 2 cups of flour or 1/3 cup coconut oil for every 2 cups of flour.
Step 2
Add the moonsand to a sensory bin .
Invite your kids to play