Indoor Activity For Kids:
Lint roller worm pickup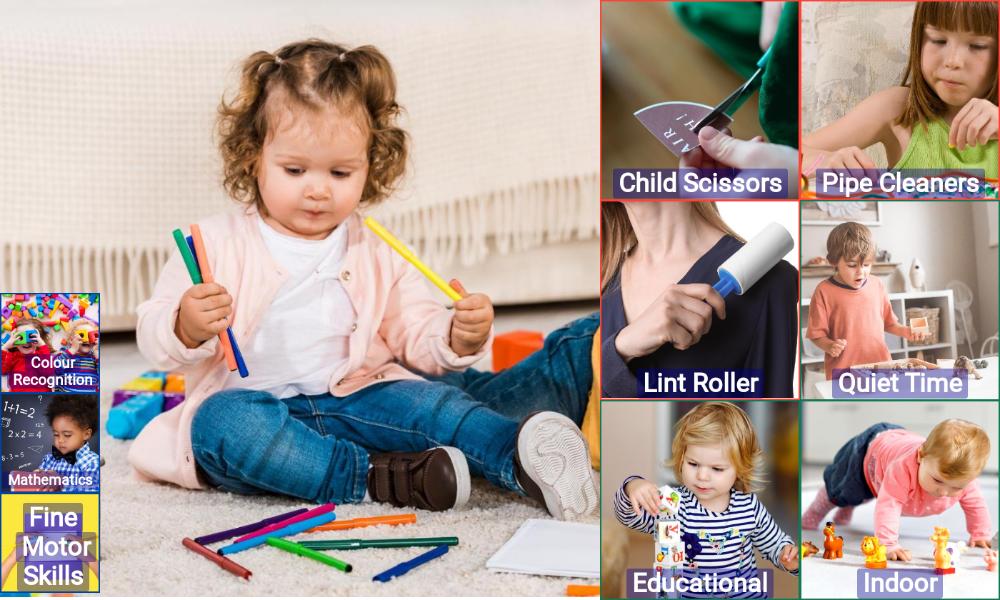 If you have a lint roller and some pipe cleaners in your home, you can easily do this activity. Or just buy some supplies and have an activity that your kids can repeat again and again.
This activity is inspired by ideas from Lint roller worm pickup.
This activity is great to teach your kids:
Math activities include counting, patterning, sizes and sorting and can be taught with fun and easy to play games and activities.
Fine motor skills involve movement of the smaller muscle groups in your child's hands, fingers, and wrists.
Developing fine motor skills will help your child to write and prepares her for school. But it will also help your children with everyday tasks like eating, and dressing themselves.
Colour recognition activities helps children get to know the different colors and color blending and matching.
Step 2
Cut the pipe cleaners into smaller strips and bend them slightly
Step 3
Supply the lint roller and pipe cleaners and show your kids how to play