Indoor Activity For Kids:
Free printable farm kids movement game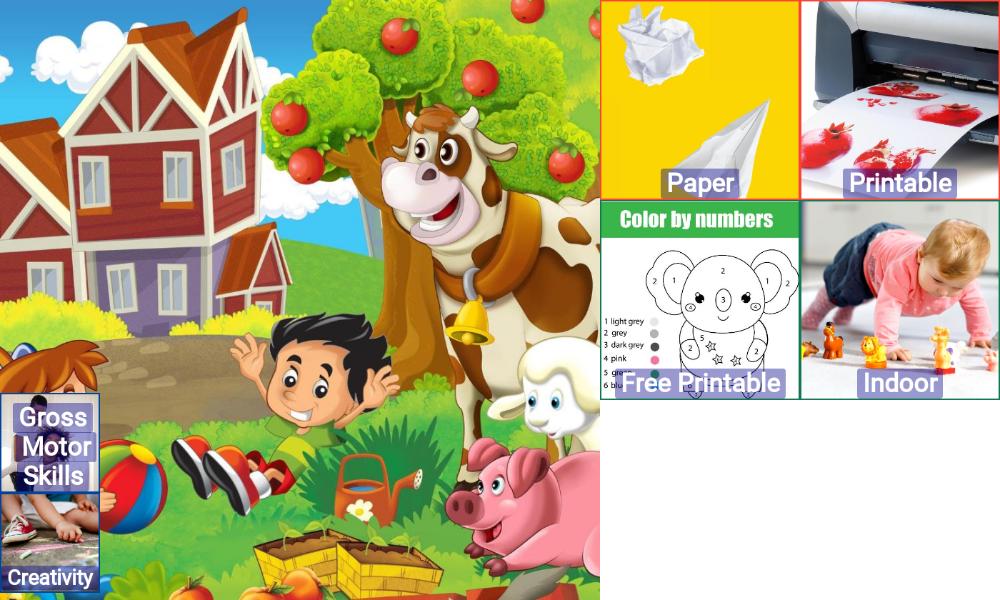 The free printable looks so vibrant and colorful and fun. It would be great to print out and laminate and keep on hand for a quick way to get the kids moving.
This activity is inspired by ideas from Free printable farm kids movement game.
This activity is great to teach your kids:
Gross motor activities include activities that works the large muscles, such as walking, running, throwing, lifting, kicking, etc. These skills also relate to body awareness, reaction speed, balance and strength.
Creative activities help children express themselves and create something from nothing, explore materials and activities and use their imagination.
Step 1
Print the free printable and optionally laminate .
Download the free printable and print out. Laminate it if you want.
Step 2
Move it.
Play the game with your kids. Let them move like farm animals.
"

Children love farm animals and will enjoy having a reason to waddle like a duck or roll like a pig! It's a fun activity to get your little one moving!

―

Read More At homeschoolgiveaways.com