Indoor Activity For Kids:
Felt and pipecleaners tree activity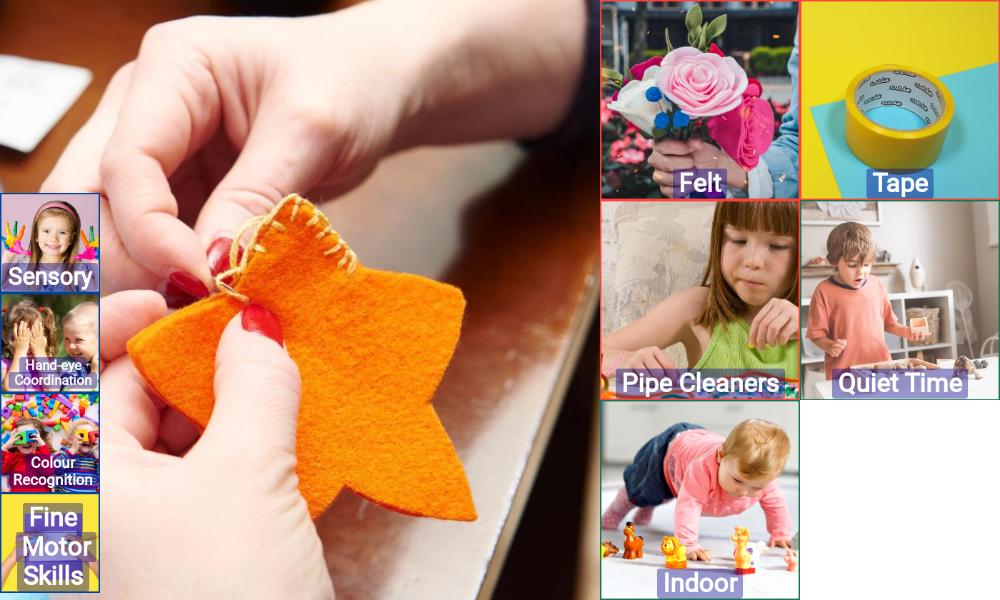 If you keep felt and pipecleaners in your home, you can easily do this activity with your kids.
You can cut either flowers or leaves out of felt, or do both.
This activity is inspired by ideas from Felt and pipecleaners tree activity.
This activity is great to teach your kids:
Step 1
Cut out either leaves or flowers, or both, from felt.
Step 2
Make a few trees from pipe cleaners.
Twist several pipe cleaners around one main trunk to create a tree with branches.
Step 3
Tape the pipe cleaner tree to a surface, ready to play
Step 4
Invite your kids to play and show them how.
Ask them to hang the felt leaves and flowers on the tree. Let them play or give them quests (like hanging a certain amount of items).
"

Let the child add the leaves to the tree. This could simply be an invitation to play, where fine motor skills will develop and you let the child independently explore. Or, you could give some guidance and ask him/her to add a certain number to the tree

―

Read More At thekindergartenconnection.com