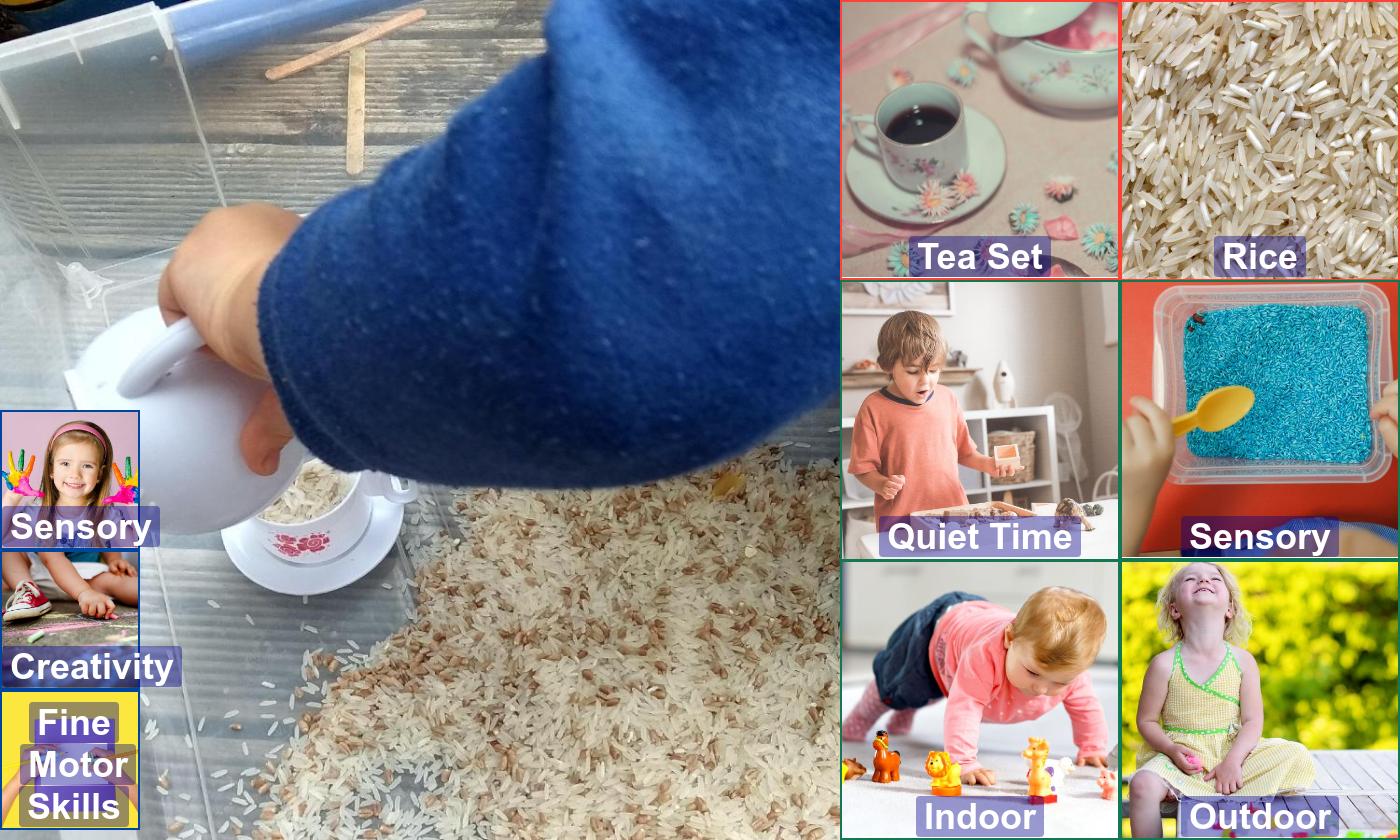 This sensory quiet time activity is a very creative way of using your kid's teaset without using water or just air - use rice instead!
You simply fill a sensory bin with rice, add a toy teaset, and voilà - imaginary sensory play.
This activity is better with one kid at a time (except if you have two teapots).