Weekly Kids Activities Newsletter:
Kids activities that go fizz
Hi. It's Sumari from EasyHealthyKids.com.
There's something magical about kids activities that go fizz (the classic baking soda and vinegar reaction). It brightens up my kids faces, and it's an activity that my son wants to do over and over again.
So this week I chose 4 of our favorite activities with baking soda and vinegar that erupts. You will need plenty of vinegar for these activities so buy a few bottles.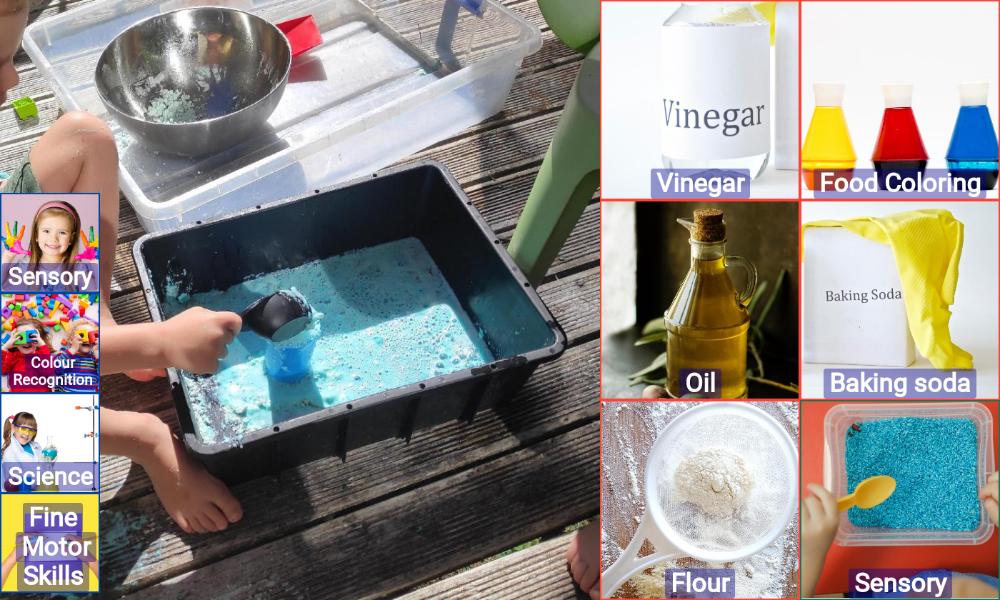 This activity takes "boring old" cloud dough and elevates it into a fizzing sensation.
You add baking soda to the dough and then, after playing with it, your kids squirt vinegar onto it to make it fizz.
> Read More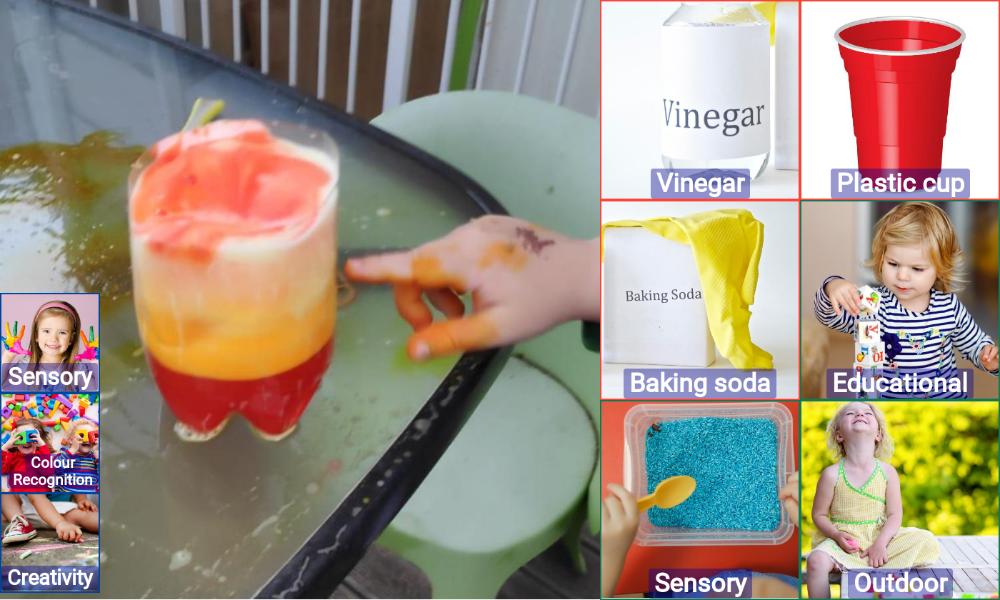 Explode. Color change. Wow! "Let's do it again, mommy", your kids say as they watch the magic of a color changing volcano unfold.
Most kids have seen and participated in traditional volcano eruption kids activities but most haven't seen a color changing volcano activity. It's so easy to take two colors and let the volcano change to the mixed colors.
> Read More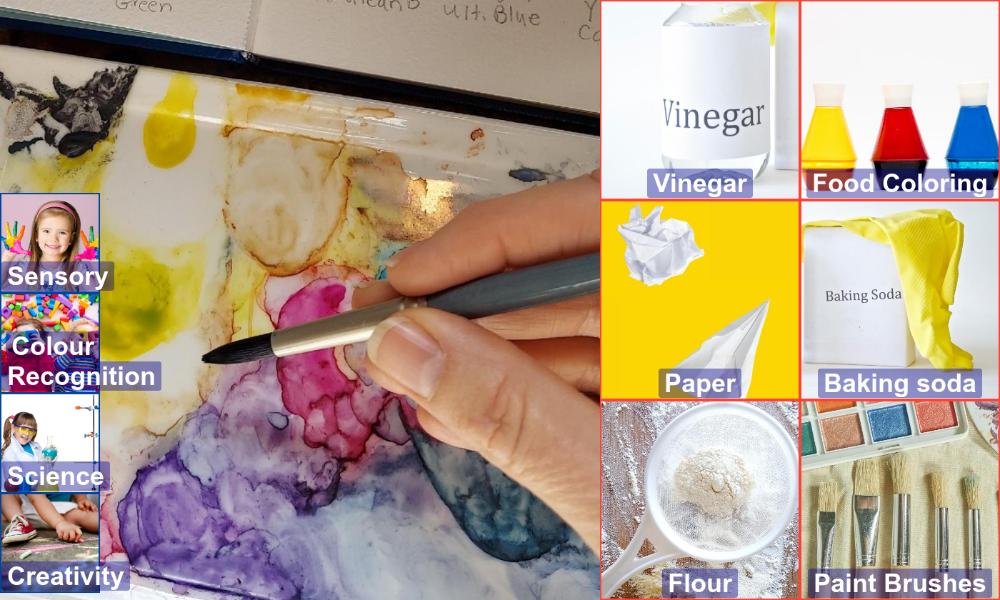 Everyone loves a good old baking soda and vinegar eruption. But what about fizzing paint?!
With this activity your kids first paint with DIY paint, and then they get to spray it with vinegar, making it erupt.
It's a great surprise to see the painting fizz.
> Read More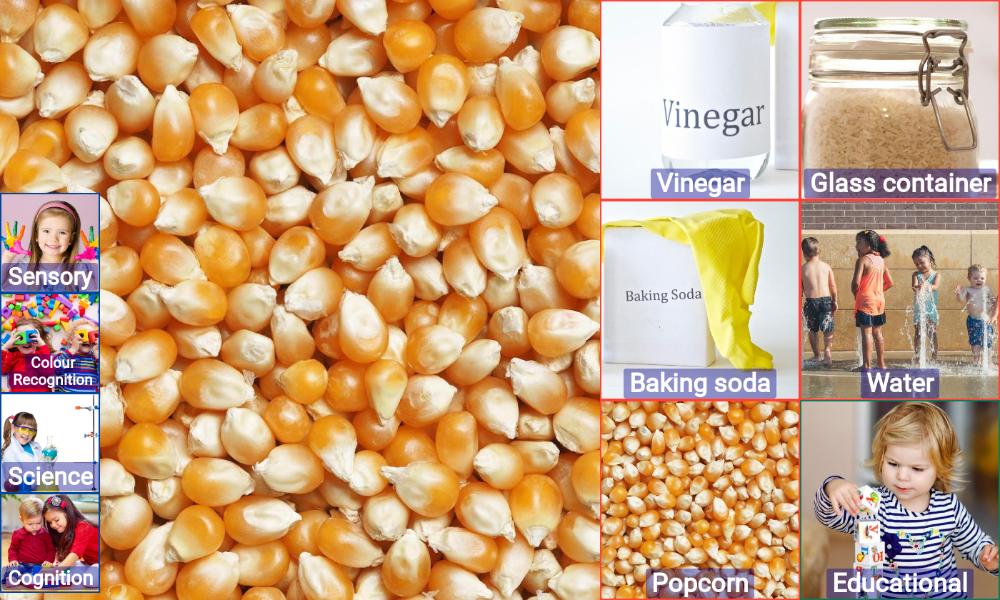 Some of our favorite activities are simple activities using only a few common household items, and activities that involves a baking soda and vinegar reaction.
This activity is all those things. Kids will love seeing the popcorn jump up and down.
> Read More
Do you have any great recipes or fun activities that you want to share? Let me know by replying to this email.
Talk to you next week.
Sumari
P.S. If you try any of these activities or recipes, let me know! I'd love to hear how you found them.
Also, feel free to share this newsletter with your friends and family.