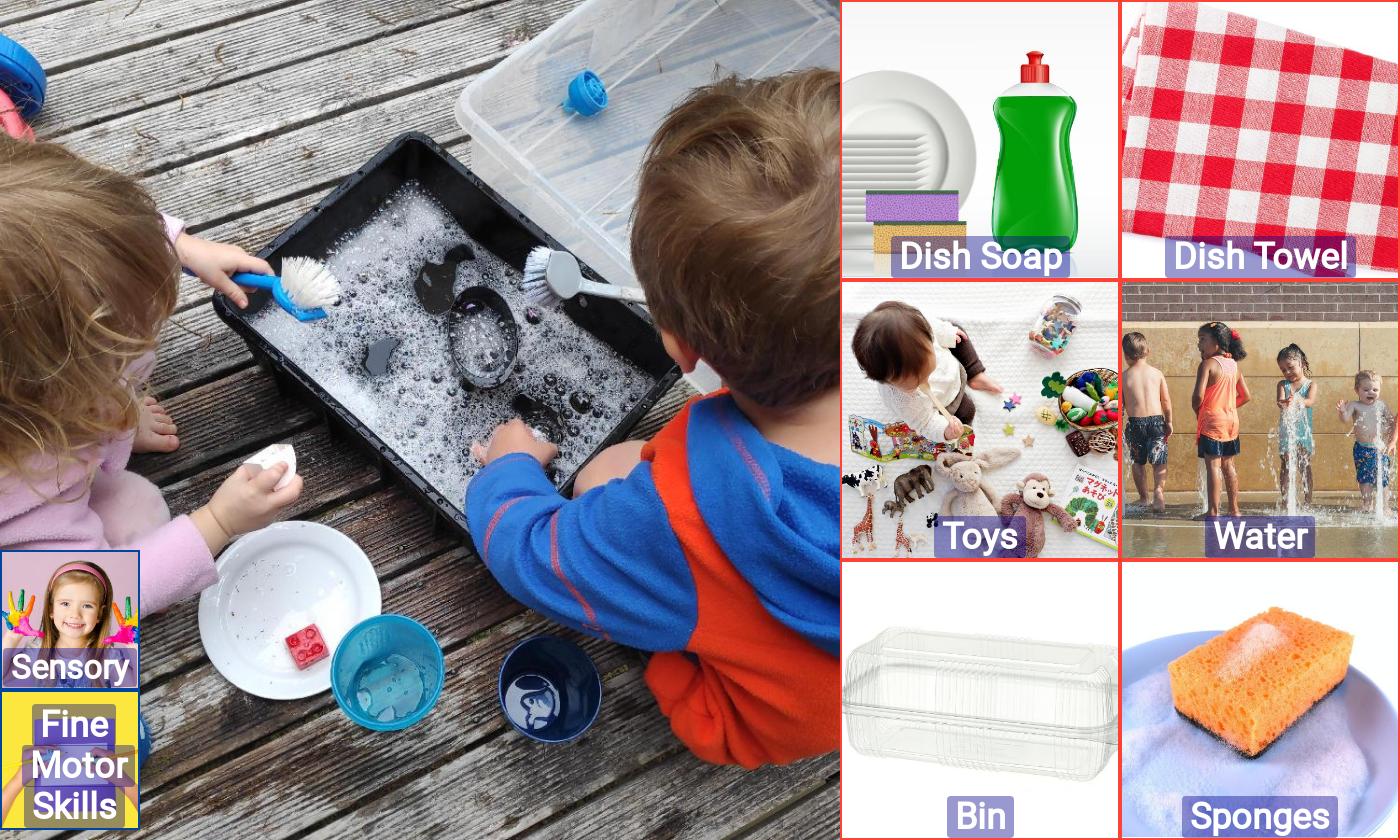 This is a very useful activity to clean up any dishes left over from playing outside. Or your kids can wash some of their washable toys. Either way it's a great activity to engage kids for a while.
It just takes a sensory bin, water, scrubbers, soap and some toys to entertain your kids for a long time.
Kids get to practice life skills in this sensory bin and copy you washing dishes.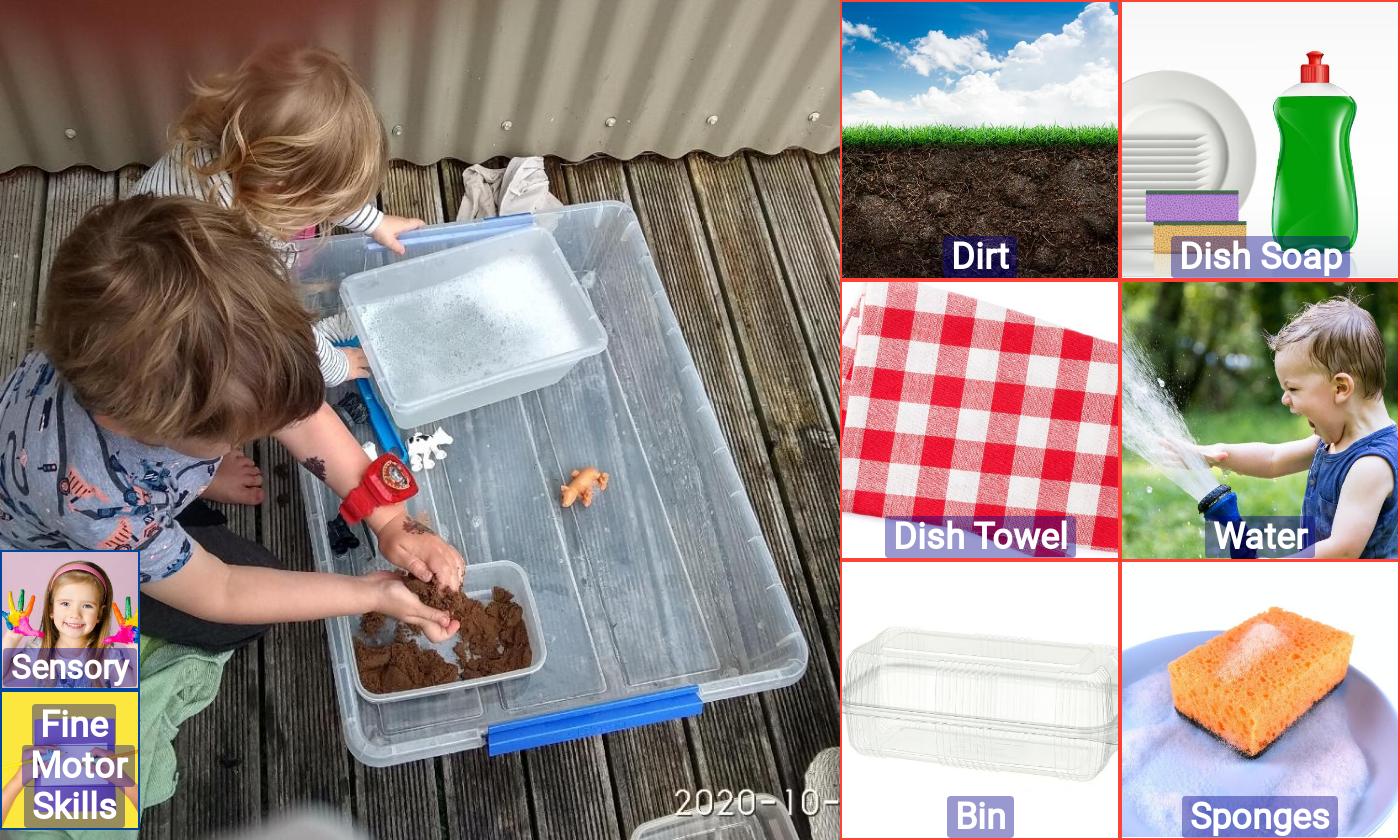 "Dirty, dirty animals. Let's wash you" - my son, aged almost 4 (who loves washing things).
My kids enjoy playing with water and dirt so this activity will keep them busy for a while. You just need dirt, animal figurines, soapy water and washing tools for your kids to play. They can dip the animals into the dirt and then wash them in the soapy water.