Indoor Activity For Kids:
Printable animal puzzle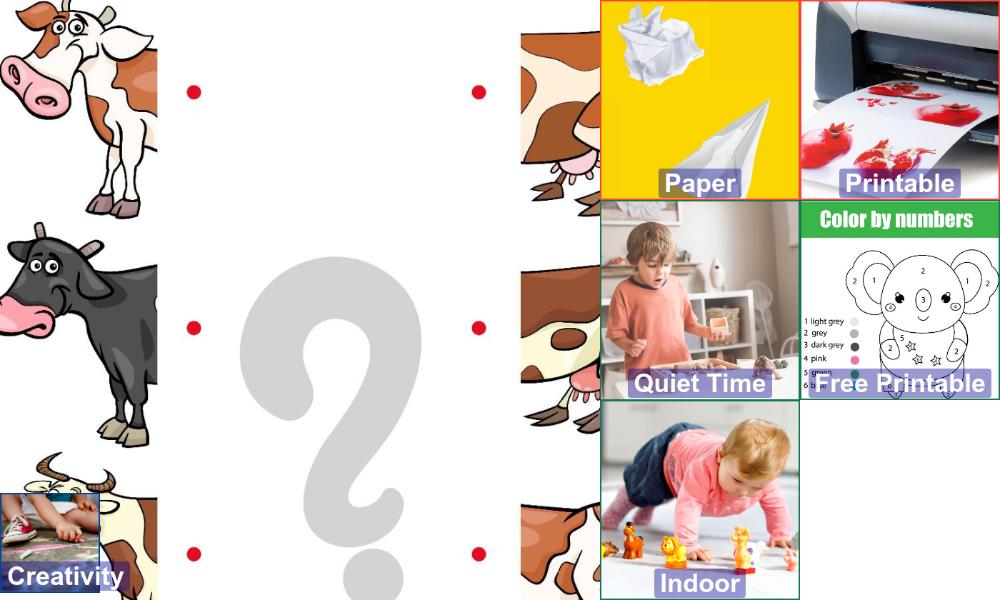 Kids can have so much fun mixing and matching these animal puzzles. They can create new and fun animal combinations or match a complete animal. You can laminate these for durability.
This activity is inspired by ideas from Printable animal puzzle.
This activity is great to teach your kids:
Creative activities help children express themselves and create something from nothing, explore materials and activities and use their imagination.
"

For now there are 6 different animals (lion, zebra, tiger, dolphin, horse and crocodile) each of them has 3 pieces (front, middle and back) so there are a lot of fun combinations to be made

―

Read More At www.itsybitsyfun.com