Activities that you can do with items in already in your home is a big win for me.
In this activity, kids not only get to practice cutting skills, but they also get to "rescue" animals stuck inside a muffin tin closed with tape.
Plus all you need are animal figurines, tape and a muffin tin to play!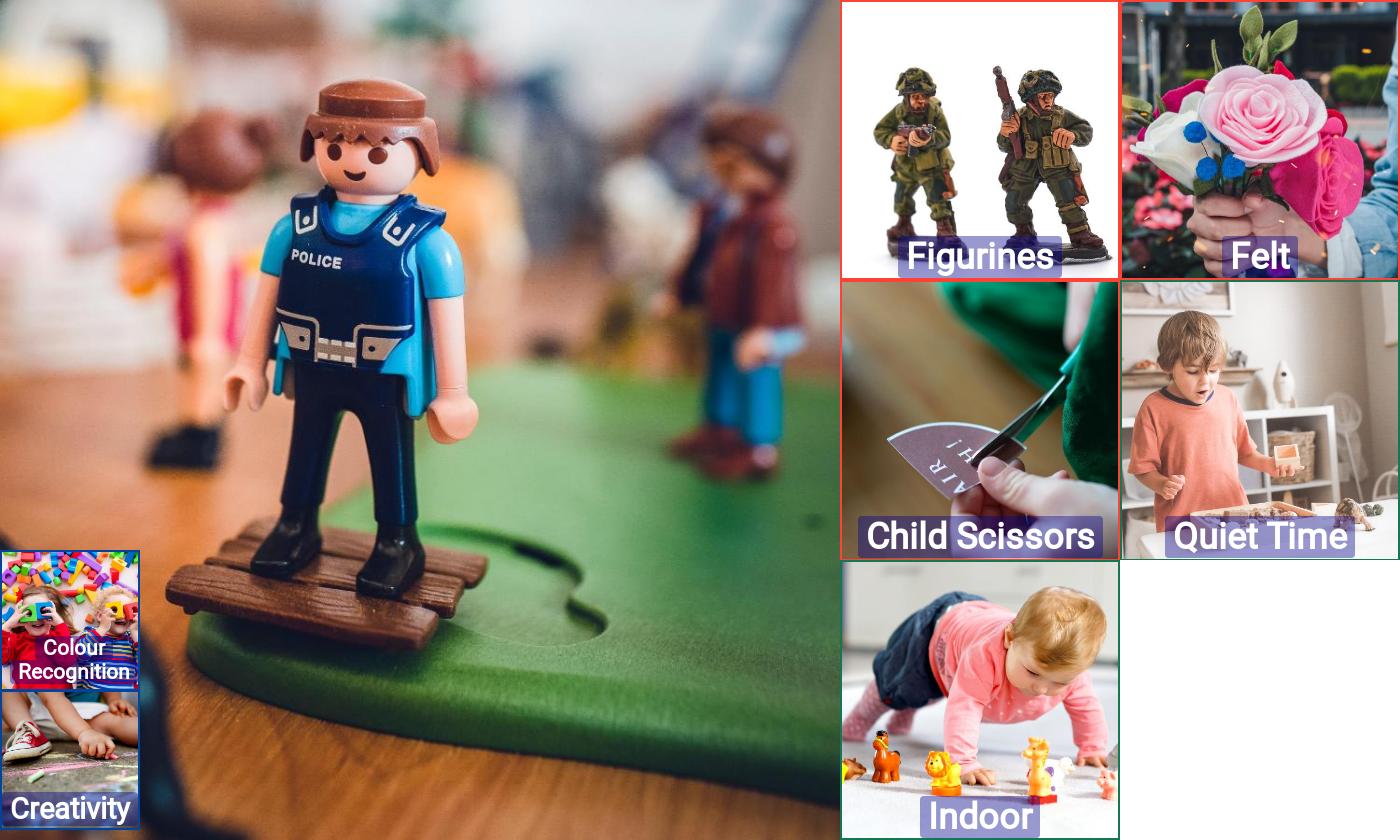 I like that you get to make a fun landscape toy with the felt that kids of all ages can play with. They use their imagination to play with the landscapes in different ways. You just need a few sheets of felt and whatever figurines you have to play.