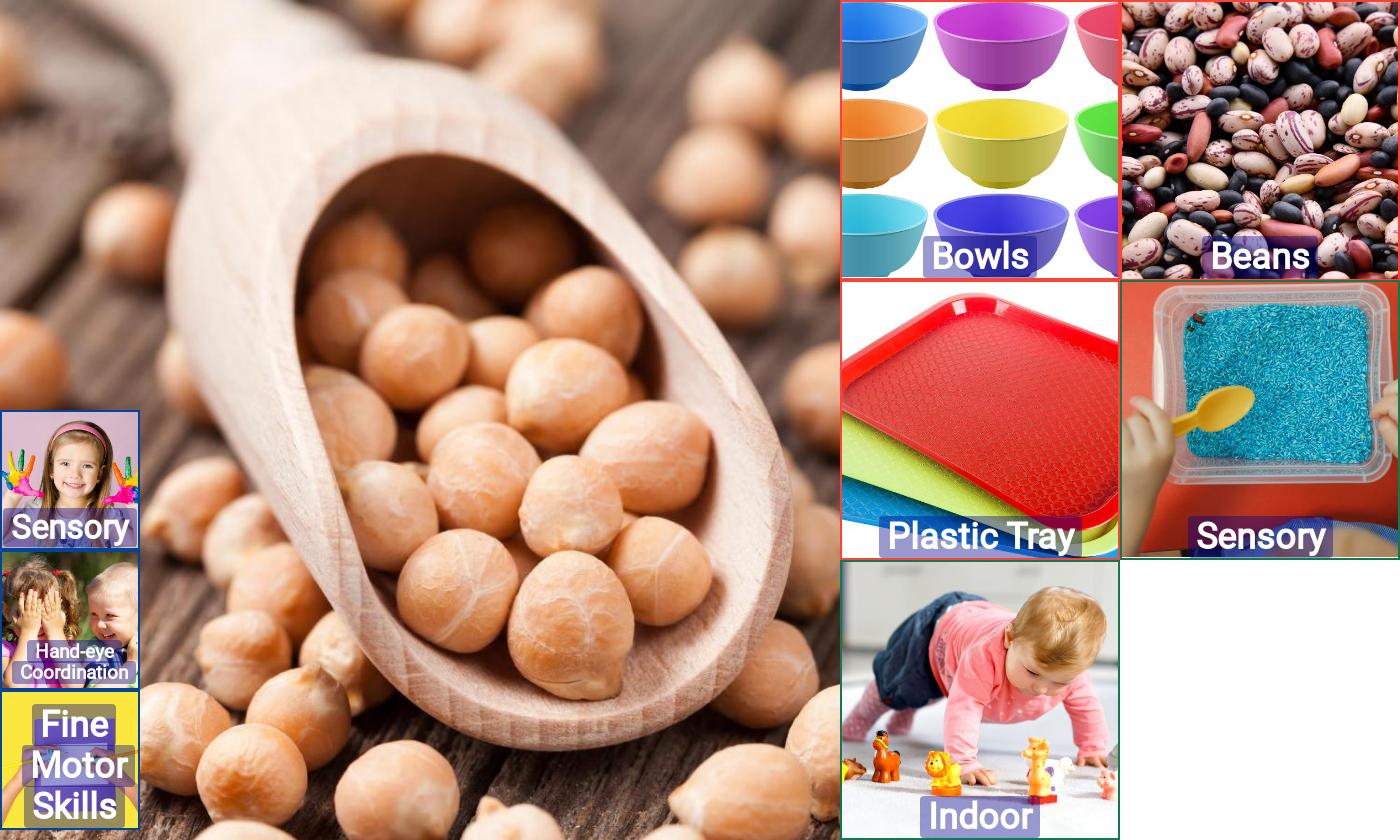 Dried beans is a sensory delight to play with, and one kids are sure to love playing with over and over again.
I like this activity because it is simple, inexpensive, and you can use different types of beans (or a combination) for your kids to play with.
You just need some beans, a big bowl, a sensory tub, scoops and a few smaller containers to play.