Sensory Activity For Kids:
Hair gel sensory play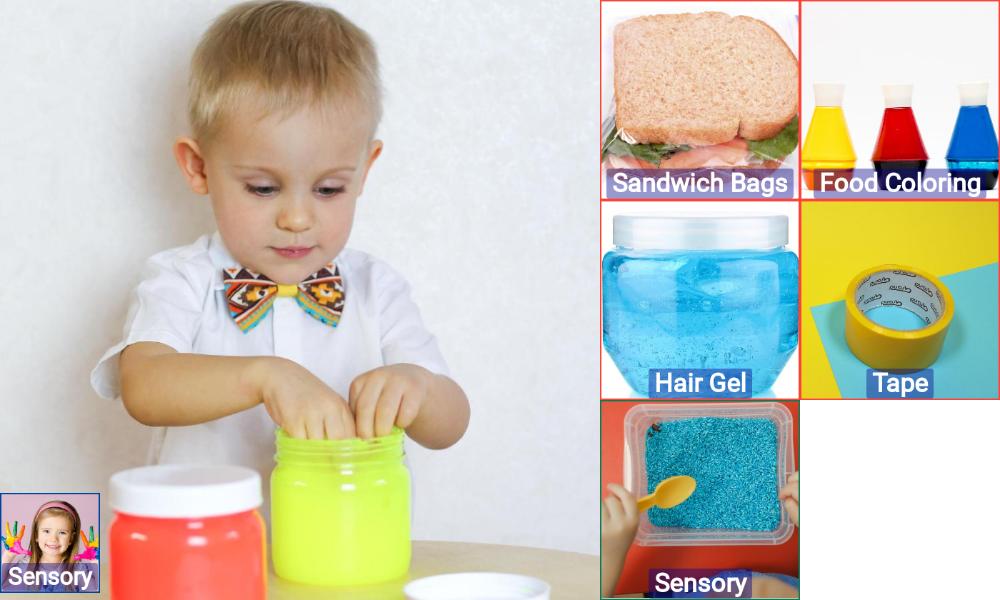 Make a fun sensory bag with hairgel, food coloring and other objects of your choice. Kids get to smush around the hair gel in the bag and have a fun sensory experience.
This activity is inspired by ideas from Hair gel sensory play.
This activity is great to teach your kids:
Sensory play is play that involves all the senses - taste, sound, sight, touch and smell. Sensory play is very beneficial to children. Research shows that sensory play builds nerve connections in the brain's pathways, which lead to the child's ability to complete more complex learning tasks. Sensory play is also very relaxing and rejuvenating to children.