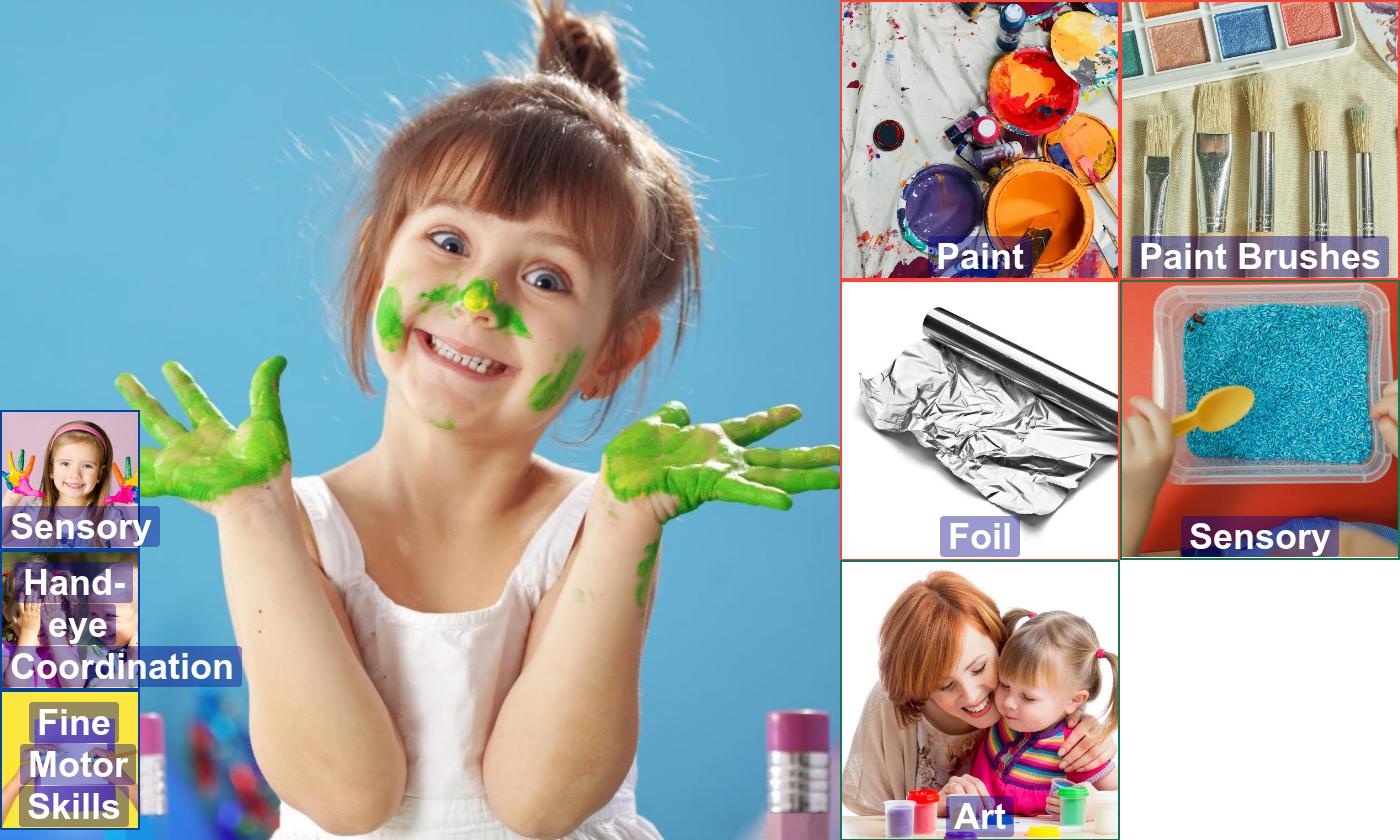 Kids love painting on different mediums, and I always have foil in the house, making this a perfect kids activity.
Just supply a sheet of foil per child and add paint for an easy art activity for your kids.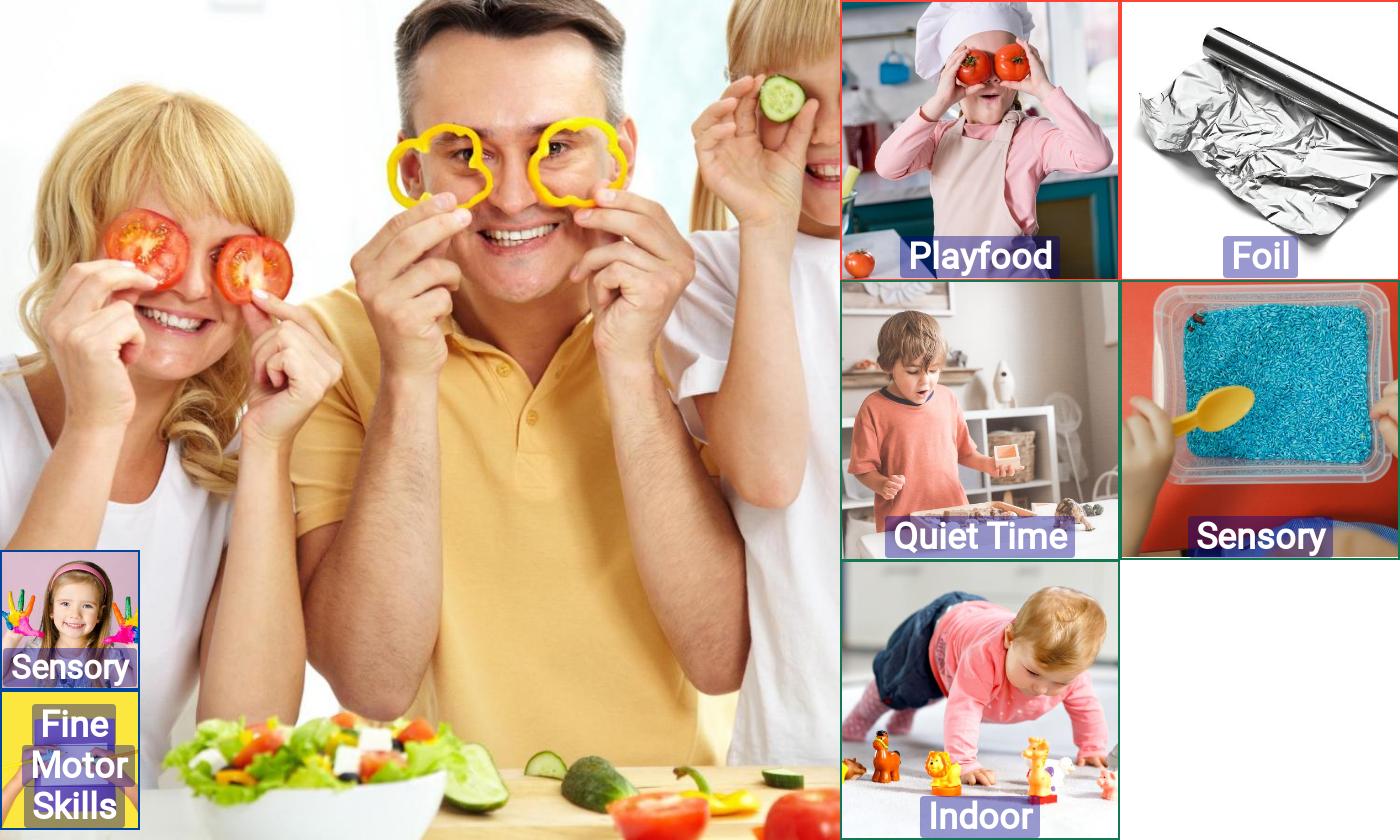 I love 2 ingredient kids activities like this foil play. You just need playfood and foil to play. Kids can also unwrap the food and guess what is in each parcel.